Editor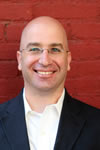 Yali Friedman, Ph.D., is chief editor of the Journal of Commercial Biotechnology and founder of thinkBiotech. His book, Building Biotechnology, is used as a course text in dozens of biotechnology programs. His other books include Best Practices in Biotechnology Education and Best Practices in Biotechnology Business Development. He is also a member of the board of directors of AmericasHealth, serves on the science advisory board of Chakra Biotech, and also serves as a judge for the Biotech Humanitarian Award and the Maryland Incubator Company of the Year Award.
Dr. Friedman has strong exposure to leading issues in international biotechnology. He is lead editorial consultant for Scientific American's worldVIEW, a global biotechnology perspective profiling biotechnology industries and innovation capacity in dozens of countries, and has been invited to participate in biotechnology industry development forums for international groups such as APEC and for individual countries such as Japan, Canada, Germany, the Philippines, and Turkey.
Dr. Friedman teaches biotechnology management at the National Institutes of Health and regularly guest-lectures for other biotechnology education programs. He writes and speaks on diverse topics such as biotechnology entrepreneurship, strategies to cope with a lack of management talent and capital when developing companies outside of established hubs, and new paradigms in technology-based economic development.
BiotechBlog is a product of Dr. Friedman's long history in biotechnology media. He created a Forbes "Best of the Web"-rated web site on the biotechnology industry for a NY Times company and managed it for many years. His other projects include the Student Guide to DNA Based Computers, sponsored by FUJI Television, and DrugPatentWatch.com, a pharmaceutical industry competitive intelligence service.
Other Contributors
John Avellanet is the founder of the regulatory intelligence and lean compliance program for executives and business owners, SmarterCompliance™. He is the author of more than 30 articles on lean compliance and quality systems, a contributing author to the book Best Practices in Biotechnology Business Development (Logos Press), the publisher of theSmarterCompliance™ newsletter, and a frequent speaker with FDA officials.
He can be directly reached through his independent advisory firm, Cerulean Associates LLC, on the web at http://www.ceruleanllc.com.
Fintan Burke is a student at the School of Biotechnology at Dublin City University. His main fields of interest include biomedical therapies and recombinant organisms.  Fintan may be contacted at [email protected] .
Susan Finston has been President of Finston Consulting LLC since 2005. Susan works with innovative biotechnology and other clients ranging from start-up to Fortune-100, providing support for legal, transactional, policy and "doing business" issues. Susan has extensive background and special expertise relating to intellectual property and knowledge-economy issues in advanced developing countries including India and South Asia, Latin America and the Middle East North Africa (MENA) region. She also works with governments, and NGOs on capacity building and related educational programs through BayhDole25. Together with biotechnology pioneer Ananda Chakrabarty, she also is co-founder of Amrita Therapeutics Ltd., an emerging biopharmaceutical company based in India with cancer peptide drugs entering in vivo research. Previous experience includes 11 years in the U.S Foreign Service with overseas tours in London, Tel Aviv, and Manila and at the Department of State in Washington DC. For more information on latest presentations and publications please visit finstonconsulting.com.