Delta & Comair make 90 minute trip in 20 hours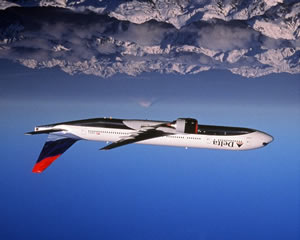 I recently had the pleasure of experiencing Delta and Comair's friendly customer support as I attempted to make the 90 minute trip from Minneapolis to Toronto on DL 6350.
A series of mechanical failures on Delta/Comair's aircraft resulted in me arriving at my destination seventeen hours late. After the first flight was canceled due to mechanical problems, I had the pleasure of waiting in line for two hours to be booked into the local Radisson (an excellent hotel) by the friendly Delta team members. The generous $6 vouchers for dinner and breakfast supplied me with an excellent opportunity to experiment with caloric restriction. The next morning, as I awaited takeoff on my rebooked flight, I had ample opportunity to sleep unperturbed by turbulence as we sat on the ground waiting for the pilot ultimately scrub the flight due to the second mechanical malfunction of my trip. I had ample opportunity to contemplate the odds of two mechanical problems in a row and the implications for the safety of Delta/Comair's aircraft as the polite crew kept assuring us that a replacement aircraft would be available, in sequential twenty-minute increments. They were also very prompt to offer us travel vouchers after some distressed passengers loudly voiced their frustration over the extensive delay and uncertain nature of our egress. When we finally boarded a functional aircraft and were airborne, the Comair stewardess was kind enough to offer free premium beverages (valued at $5-$7), which surprisingly satiated the more vocal complainers.
It took me nearly twenty hours to complete a ninety minute flight. While I would have preferred it if Delta/Comair had rebooked me on another flight, or preferably, a more reliable airline, I did appreciate the opportunity to experience their friendly yet ineffective customer support and confidence-shaking maintenance regime. I look forward to selling my travel voucher on Ebay and finding a more reliable airline.
---
UPDATE
I received the following response when I submitted a formal complaint to Delta:
Thank you for contacting us.  On behalf of everyone at Delta Air Lines,  I appreciate the opportunity to be of assistance with your request.  I am truly sorry for that we are unable to go through your concern. We  recently experienced some technical problems with our online form and it appears we may not have received a portion of the information you  provided. In order to fully review your concerns, we ask that you resend your message.
So I guess that brings the number of technical problems to three!
---
No Comments yet
---