Mainstreaming the Microbiome – Part 2
This is a guest post from Susan K Finston, President of Finston Consulting. Do you have a response to Susan's post? Respond in the comments section below.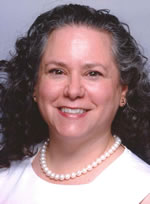 In mid-April I noted the quickening pace of commercial investment in microbiome translational research and made what now seems like a  paltry prediction to the effect that: "the continuing growth of VC and corporate initiatives may soon exceed public microbiome funding."
As co-founder of Amrita Therapeutics, a microbiome company commercializing oncology peptides from biofilms in the human body, I believe in the incredible potential of the microbiome for development of better, safer and more sustainable therapies, devices and diagnostics.
Still even I have been taken by surprise by recent developments.  Just this month (June 2016) we have seen financing announcements including:
Ginkgo Bioworks – secured $100 million in Series C funding, and is putting the funds to work testing 600 million base pairs of synthetic DNA to make better microbes for probiotics and use in industrial fermentation, among others;
Vedanta Biosciences – raised additional investment of $50M to advance microbiome therapies for inflammatory bowel disease to the clinic, including funding from Seventure Partners, the leading microbiome investment fund.
EpiBiome – followed up on its initial $6m Series A funding round (January 2016), securing an additional $1m in debt financing to advance drug development efforts.
And June is not over yet ….
Compare this to the recent announcement of the U.S. National Microbiome Initiative (NMI), providing combined federal funding of slightly more than $60 million annually for the next two fiscal years.  Of course these additional resources are significant and more than welcome.
In particular, the dedication of NMI funds to translational research for creation of useful tools to promote human health is truly groundbreaking, going beyond the important and ongoing taxonomy work of the NIH Human Microbiome Project.  The NMI also provides important funding opportunities for SMEs in the microbiome space.
So we approach the midpoint of 2016 with increasing awareness of the importance of the microbiome as foundational for human health, and the interdependence of our human cells on the diversity and/or composition of our microbial fellow-travelers in the human body.
What is behind the continuing expansion of both private and public investment in microbiome technologies?
At the 10,000 foot level, Isabelle de Cremoux, CEO of Seventure Partners, likens the dynamic growth of investment in microbiome R&D to the early days of biotechnology.  Graphing data from Pubmed, de Cremoux demonstrates the growing traction of microbiome technologies, comparing favorably to the growth of science publications relating to biotechnologies in the 1980's and 90's.
She also notes the increase in conferences focusing on microbiome drug development.  In fact this week I am returning to Boston for two exciting events:
This week and beyond, I look forward to advancing awareness of the transformational importance of the microbiome for drug development with fellow-travelers on the truly awesome microbiome biotech journey.
About Susan Finston:
President of Finston Consulting LLC since 2005, Susan works with innovative biotechnology and other clients ranging from start-up to Fortune-100, providing support for legal, transactional, policy and "doing business" issues. Susan has extensive experience relating to intellectual property and knowledge-economy issues in advanced developing countries including India and South Asia, Latin America and the Middle East North Africa (MENA) region. She also works with governments, and NGOs on capacity building and educational programs. Together with biotechnology pioneer Ananda Chakrabarty, she also is co-founder of Amrita Therapeutics Ltd., a microbiome drug developer. Previous experience includes 5.5 years as Associate Vice President, Pharmaceutical Research and Manufacturers of America (PhRMA), where she led the international  patent reform advocacy in the MENA region and South Asia (India) and  11 years in the U.S Foreign Service with tours in London, Tel Aviv, and Manila and Washington DC. For more information on latest presentations and publications please visit finstonconsulting.com.
---
2 Comments
---