Mainstreaming the Microbiome
This is a guest post from Susan K Finston, President of Finston Consulting. Do you have a response to Susan's post? Respond in the comments section below.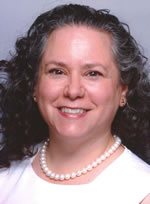 Towards the end of 2015, I wrote about growing recognition of the importance of the microbiome for human health and consequently for commercial biopharmaceutical development here.  Still microbiome research was viewed as the province of the academy. In October 2015, academic researchers issued a call for unification of global microbiome research in Nature andScience.  This assumes that government researchers hold the keys to decoding the microbiome.  In fact the converse is true; publicly funded science is necessary but not sufficient to advance new and better therapies and cures from the bench to the bedside.
Fast-forward six months and the continuing growth of VC and corporate initiatives may soon exceed public microbiome funding.  Among these: French VC Seventure Partners received backing from Novartis for a total of (Euros) 160 Million Microbiome investment fund, exceeding its fundraising target.  Seventure plans to invest in up to 25 companies focused on diagnostics as well as what we may call 'traditional' microbiome areas of food and nutrition. In the United States, leading life-sciences VCs including Atlas Ventures, Flagship Ventures, Horizon Ventures and PureTech are driving microbiome-based biopharmaceutical R&D with substantial financial investment and support for new companies.
On the corporate side, Fortune-100 companies including GSK, J&J, Novartis and Pfizer, among others, remain on the hunt for promising microbiome programs. And J&J's Janssen Human Microbiome Institute (JHMI), established as a focused research platform only in February 2015, already has entered into several drug development partnerships with emerging microbiome companies.
Building on what we have learned since 2008 from the NIH Human Microbiome Project, privately-funded microbiome R&D focuses on early discovery and translational research that both deepens and broadens the scope of relevant therapeutic categories including autoimmune, anti-inflammatory, dermatology, infectious pathogens (bacterial, viral and parasitic), cancer and neonatal health, among others.
In full disclosure, I have my own stake in the microbiome as co-founder and managing director of Amrita Therapeutics, with diverse programs from discovery to late pre-clinical development including cancer peptides with effectiveness against solid tumors.  Until last year, it was uphill sledding to explain Amrita's science platform to potential collaborators; now Amrita is in good company with a slew of more recently established private companies and even publicly listed companies Assembly Biosciences (ASMB), Ritter Pharmaceuticals (RTTR), Seres Therapeutics (MCRB), and Synthetic Biologics (SYN), some with programs in Phase II clinical research. (In my daydreams I doodle NASDAQ symbols.)
Next week, Arrowhead Publishers' 2nd Annual Translational Microbiome Conference (April 20 – 21, Boston), will focus on practical challenges of commercializing new diagnostic tools and therapies from the microbiome to address unmet patient needs.
Both Amrita Therapeutics co-founder Ananda Chakrabarty and I will be speaking at the Arrowhead Microbiome Conference.  We look forward to seeing there, though you may already be attending a microbiome conference next week.
No joke – there are 2 overlapping microbiome events next week, and many more throughout the year listed here by the Translational Microbiome Research Forum.   The growth of major conferences and events focusing on microbiome drug development is another sign of the mainstreaming of microbiome R&D.
Given the extraordinary potential of microbiome technologies as practical tools to improve the human condition, this is just as it should be.
About the author:
President of Finston Consulting LLC since 2005, Susan works with innovative biotechnology and other clients ranging from start-up to Fortune-100, providing support for legal, transactional, policy and "doing business" issues in the US and globally. She also is CEO and Managing Director of Amrita Therapeutics Ltd., an emerging biopharmaceutical company based in India commercializing oncology peptides. Previous experience includes 11 years in the U.S Foreign Service with overseas tours in London, Tel Aviv, and Manila and at the Department of State in Washington DC. For more information on latest presentations and publications please visit finstonconsulting.com.
---
Comments are closed.